Finally, a sales enablement tool purpose built for the medical device industry
---
Your territory. Your way
Identify best opportunities for engagement in your territory with highly curated and up-to-date data, including HCPs, health system and school affiliations, procedures, and more.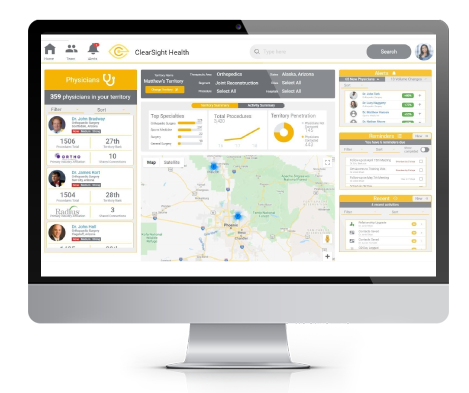 Unleash the power of your network
Your network is your super power. Dig deep into physician profiles and discover how the people you already know can make the next introduction.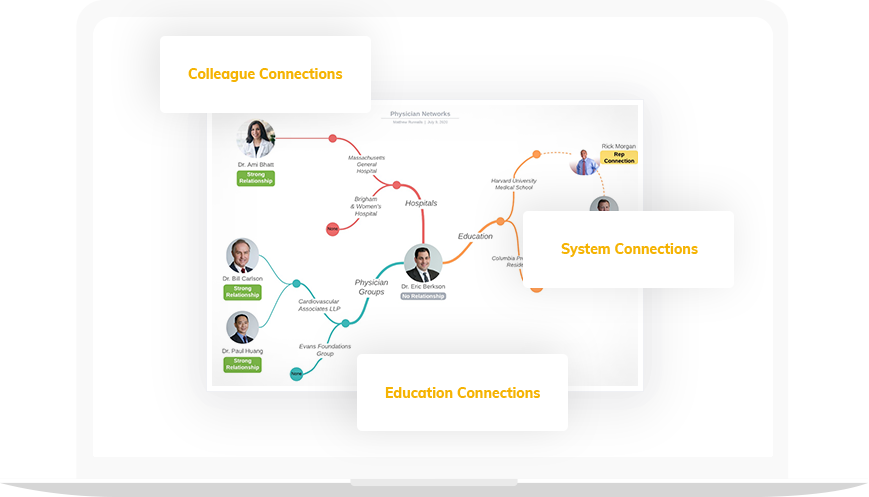 Monitor Your Territories
Tired of finding out about important changes in your territory by chance? Let ClearSight Health notify you about territory changes with real-time updates when doctors enter or exit, procedure volume changes, or other key events in your market.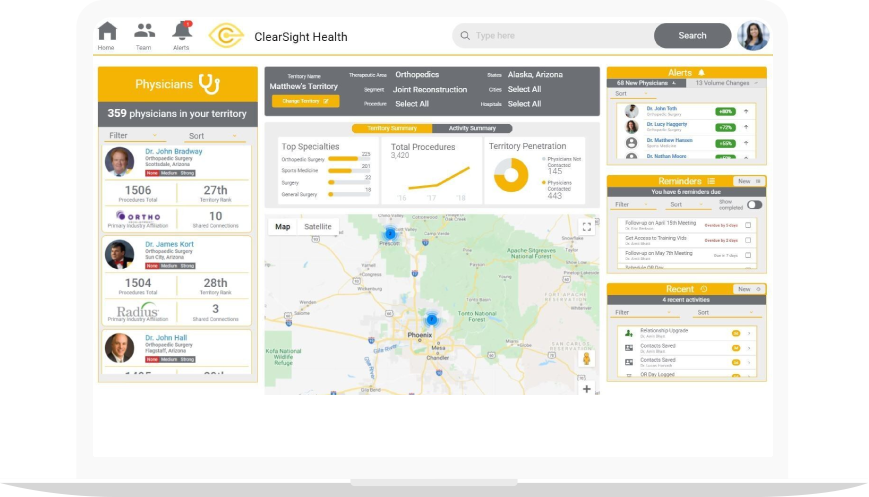 Here's what our customers say about us
I've gone from using four different spreadsheets to tracking everything in ClearSight Health.
Territory Manager at top cardiovascular device company
When I went from [Company A] to [Company B], I didn't lose any of my leads or contacts because I had saved everything in ClearSight Health. I was even able to use a physician contact from my previous job to make some introductions in my new territory.
Key Account Manager at independent orthopedic distributor
With the commissions I got from one new lead at a suburban community hospital, ClearSight Health paid for itself tenfold.
Territory Manager at general surgical products distributor
It's like a helper in my pocket. ClearSight Health keeps track of my notes on physicians and OR days and lets me find new leads whenever I have a spare minute.
Commercial Representative at mid-tier cardiovascular device company